New Product : 3D Carbon Fiber Texture Foam(Patented)
1. 2-tone/3-tone available
2. CNC machined.
3. No die cut mould needed.
4. Free tooling cost.
5. Patent pending (patented).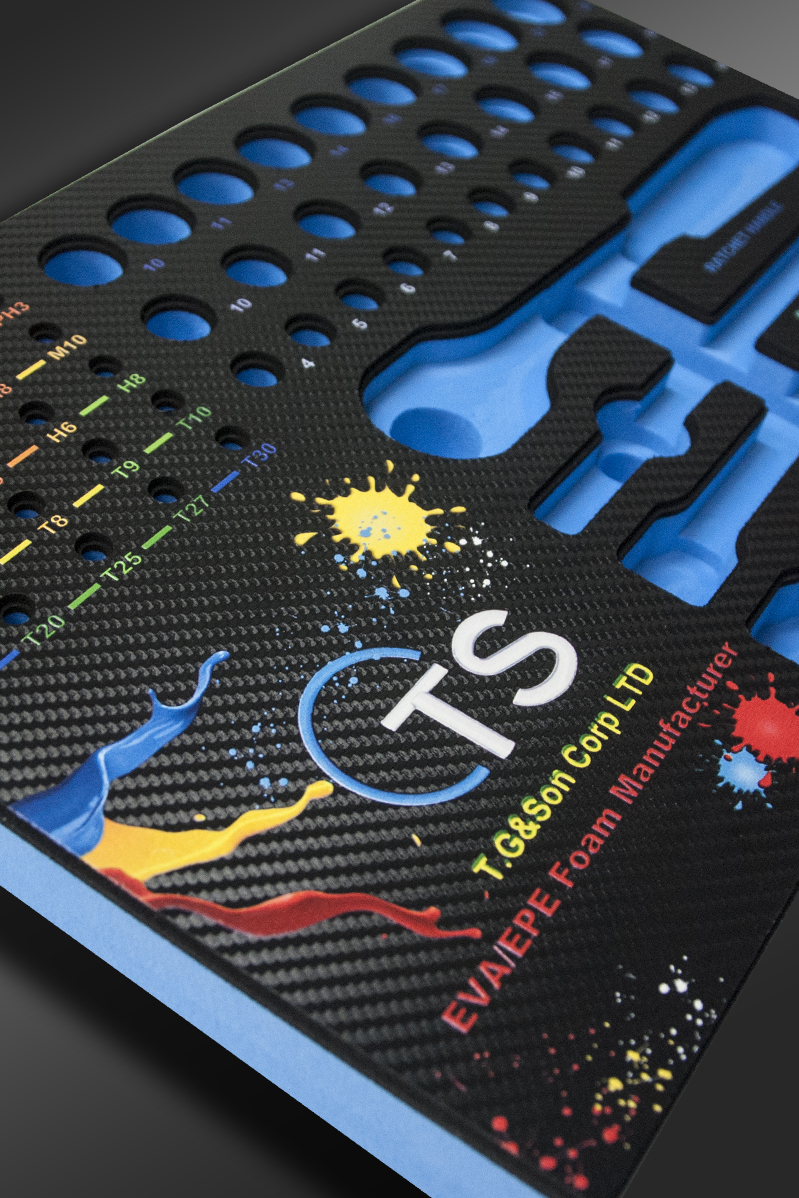 1. Particularly engineered to protect and maintain your professional quality tools.
2. Designed to safely and securely hold the tools in tool chest.
3. Save your valuable time by easier and quicker tool selection.
4. Ensuring no tools are left after work as missing tools can be avoided simply at a glance.
5. Made of high density foam with carbon-fiber texture top, which can be easily wiped clean.
Maybe you would like read more: